It's very strange to think that this time last year, we were sorting out the staffing arrangements for the Easter Holiday lock-down club, whilst still hoping that everyone would be back in school in just a few week's time. The year seems to have flown by, but in another way it seems like a long time since things were 'normal!'
A lot of positives have come out of the difficult year, such as better use of technology both in school and in communicating with parents, stronger relationships with parents than ever, the benefits of holding assemblies and staff meetings online and a real appreciation for the pleasure of having a school full of children again!
EYFS Eggs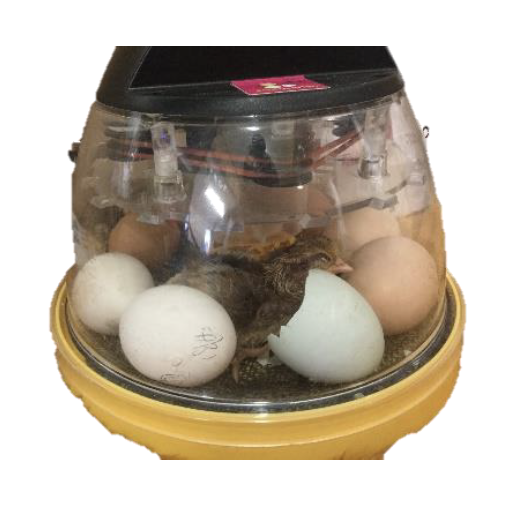 One of the nicest things about the past two weeks has been having the eggs/chicks in EYFS and shared with the school via webcam and live visits. Miss Williams had a lovely email this morning from the company who supplied the eggs to say; 'Your tweets and the way you have used the chicks in your learning are exemplary and I will be referring to them as case studies from now on!' Our rare breed chicks are now back on the farm.
Assessment Week
After Easter we will be having our first assessment week. Teachers will be analysing the completed tests to find out where the biggest gaps are, so we can focus our teaching in the right areas. We will also be continuing releasing teachers for half day a week to tutor their own children individually, or in small groups, to help them catch-up where needed.
Rainbow Dojo Certificate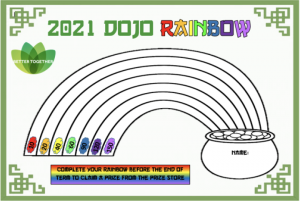 We are excited about our new Rainbow Dojo Certificate which we are introducing after Easter.
When the children reach the different amounts on the certificate, they will colour that stripe in. When the certificate is full they will be able to claim prizes from the Prize Locker in the hall. The children have been sending me their ideas for what they would like to find in the locker this week and we'll be stocking it full of their chosen prizes.
We hope you all have a lovely break and we look forward to seeing all the children back in school on Monday 12th April.